Tarik Dozier (Osiris Ani) – Regional Warlord, Logistical Reality Wrangler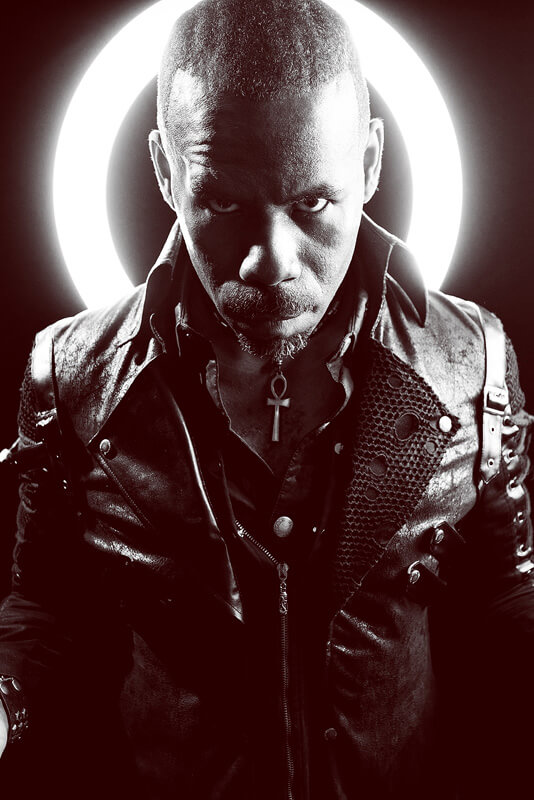 Osiris first made himself known to the denizens of alt.gothic at some point in the mid-'90s, and originally hails from Chicago, but landed in Kentucky sixteen years ago. A founding member of Radio Arcane, he's DJed Goth nights and festivals in Kentucky, Indiana, and Illinois, and now regularly spins at our monthly event at Art Sanctuary. He's attended C5, C20, C24, and C25, and is the one who's been responsible for roping us into this particular endeavor, driving us all to the brink of madness with his boundless enthusiasm for Convergence. It's fine; madness is our thing.
Incidentally, it was that very same Convergence-induced fervor–and the earnest desire to maintain the sort of euphoria that can only come from a happy reunion with the net.goth family–that compelled Tarik to create the Facebook version of alt.gothic at the tail end of C20. He continues to admin that group, along with Scary Lady Sarah and Carrie Monster, and diligently keeps the gawkers and trolls at bay.
He spends most of the rest of his time as an IT professional or making art, which basically amounts to an attempt to bend electrons and photons to his will, respectively.